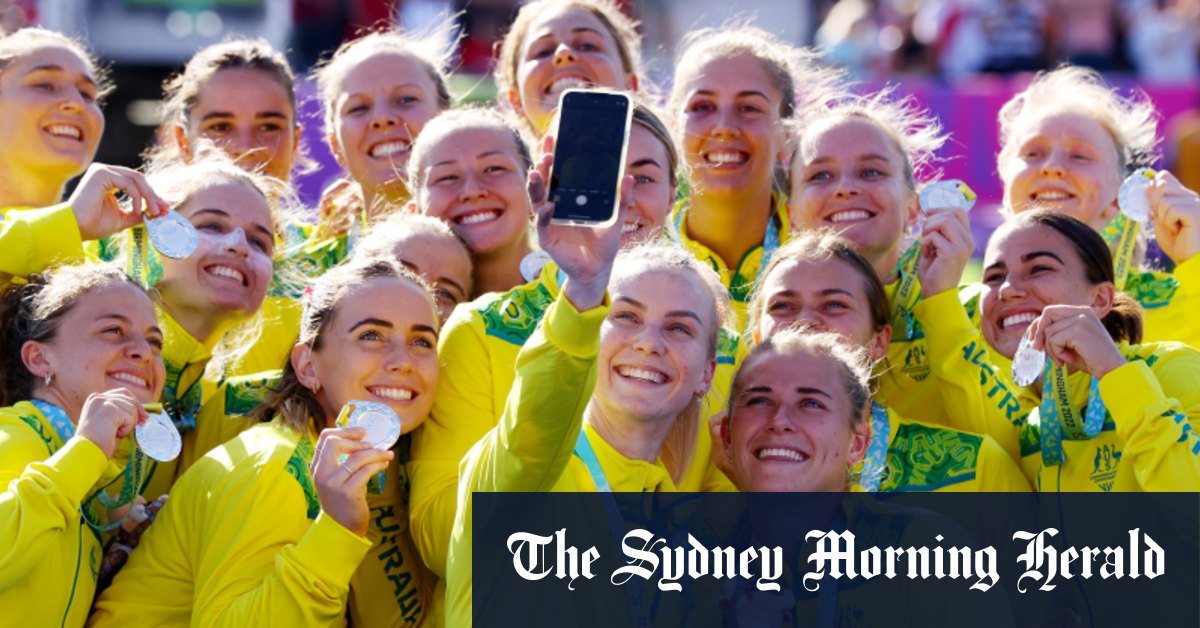 Australia win pool at Commonwealth Games
It's great to see that Australia has done so well at the Commonwealth Games, winning a slew of medals ("Green and Gold, Gold, Gold: Australians Shine Bright", 7 August). And it should have been, considering the size of many participating countries and territories, some just tiny places most Australians have never heard of. I don't know what kind of sporting countries like Niue, Montserrat, St. Kitts and Nevis or the Turks and Caicos excel in, but there doesn't seem to be one that was featured at the Games. What a one-sided affair these Games were. It's time to break them. Con Vaitsas, Ashbury
Neither mavericks nor henchmen
Parnell Palme McGuinness' op-ed is as inaccurate as it is biased ("From Mavericks to Minions," August 7). The teal independents clearly rattled the conservatives. And they should; they represent the end of an ugly era and the dawn of a brighter future for Australian politics.
His highly personalized attacks betray both the intent of the piece and the lack of argument. The lowest point – many lows – is a pathetic dig at the pronunciation of Dr. Sophie Scamps' last name. A moment of research would have yielded the proud French heritage of the Scamps family.
McGuinness describes Dr Monique Ryan as a 'Karen' for her call for Coalition colleagues to wear masks, likely also lumping all chief medical officers into the 'Karen' category. Masks save lives and politicians who understand this and care should lead by example. For any doctor, those who don't are a disgrace.
Each of these remarkable women has never been a maverick and will never be a minion. They are simply a powerful force for good, recognized by the mass of people who voted for them. Graeme Stewart, Palm Beach
As a warrior of the right, McGuinness uses the technique of damning the Prime Minister with weak praise, while addressing renegade Liberal voters who elected Independents to Parliament. By suggesting that independents will be powerless in parliament, she sows doubt, hoping to engender in voters the equivalent of buyer's remorse, which would be the Coalition's greatest hope of regaining its blue-ribbon seats in the coming elections. Cornered electorally by the Greens and the Teals, Labor nevertheless needs these independents to be re-elected as a bulwark against a return to power by the Coalition.
But according to McGuinness' reading, Labor is making the mistake of trying to sideline independents. Could Labor really be so myopic? All in all, the next three years of politics are shaping up more like a fascinating game of three-dimensional chess. Colleen O'Brien, Manly Vale
One Voice for Reason Award
Ignoring Jacinta Price would be a big mistake ("We are only Australians and should be treated as such", August 11). Although it is long overdue for First Nations to be recognized in our Constitution, this notion of a voice will only be a symbol of well-being if it fails to draw attention to the real problems of Indigenous citizens in rural and remote areas. How the Voice is structured will be critical. We need to avoid another chaotic ATSIC-like failure. The vast majority of Australians live in cities and have no direct knowledge of the issues Price is talking about. We must listen to it and act. We shouldn't let groupthink seduce us, or engage in a knee-jerk rejection of Price just because Sky News seems to like him. Brian Haisman, Winmalee