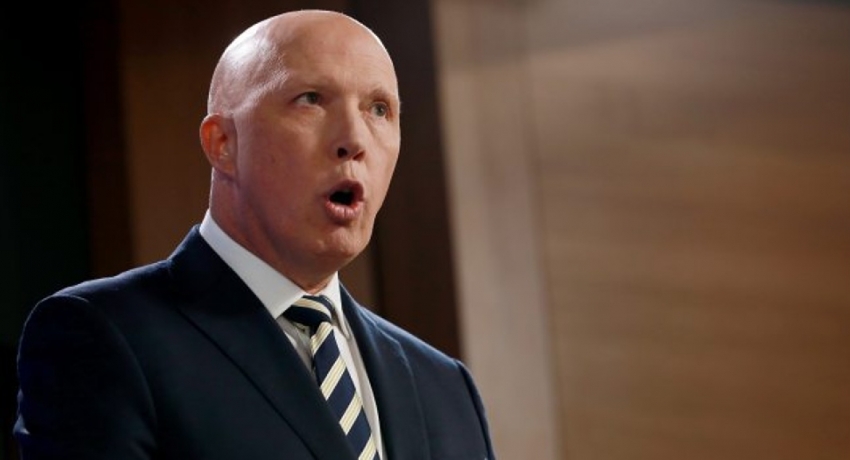 Australia's opposition leader blames government for rising asylum seeker problem
COLOMBO (News 1st); Australian Opposition Leader Peter Dutton has said the growing number of ships carrying illegal Sri Lankan immigrants is a problem for the Australian government, reports News from heaven.
Quoting the Leader of the Opposition, Sky News says that recently four ships have been intercepted by border forces and Sri Lankan officials in the past five weeks, with refugees saying they were told they would not be returned to their home countries under the newly elected government in Australia.
"This is an important and emerging problem for the new government, but it is a problem of its own making. The situation in Sir Lanka has not happened in the last four weeks since this government was elected," Dutton told reporters on Thursday (23).
Dutton said the situation in Sri Lanka had been "in a state of turmoil" for some time as he attacked the Labor Party over its stance on temporary protection visas, which he said was a key element in deterring smugglers in the context of Operation Sovereign Borders. "The economic and social situation on the ground has otherwise been in a state of turmoil for some time and the situation the government finds itself in at the moment is its own fault for trashing Operation Sovereign Borders. ", did he declare.
"They wanted you to believe they had Operation Sovereign Borders as a policy, but of course they don't. aren't stupid, they're sophisticated criminal syndicates and their marketing on that basis to people, he claimed.
Labor signaled during the federal election campaign that it would abolish temporary protection visas and switch to permanent protection visas if it wins government, but declared its support for boat pushbacks and offshore processing.
Shadow Home Secretary Karen Andrews has said the 'starting of boats coming to Australia' is a major problem, which the Labor government has to deal with. She underlined the importance of Operation Sovereign Borders being maintained.
Australian Home Affairs Minister Clare O'Neil recently traveled to Colombo to meet with Sri Lankan leaders to discuss how Australia could help address the humanitarian and economic crisis as well as how to solve the problem of asylum seekers.
She pledged that the government would provide $50 million in aid, including $22 million to the World Food Program and $23 million in development aid, in addition to supplying thousands of GPS devices to Sri Lanka for follow the fishing vessels, and hopefully asylum seekers leave the island.
Recent news