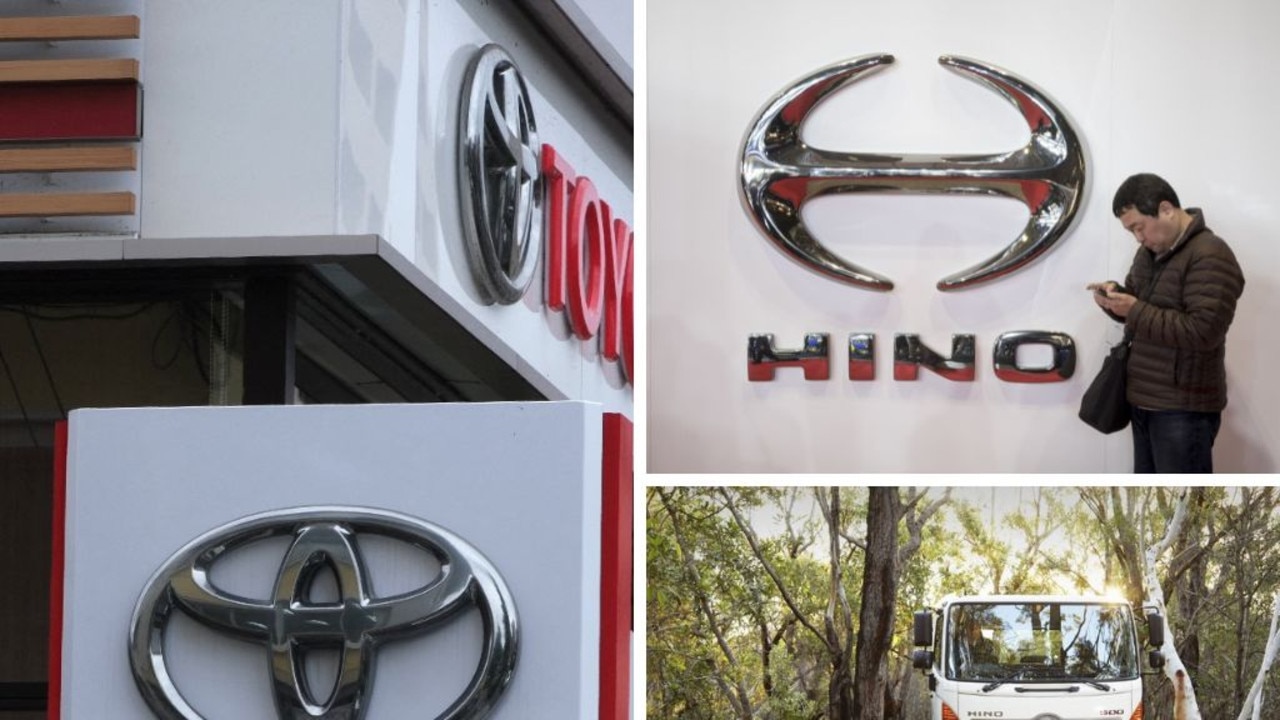 Class Action Law Firm Investigates Hino Over 860,000 Vehicles Sold With Falsified Data
An Australian class action law firm is taking on a Toyota subsidiary over concerns the carmaker falsified data so it could claim tax breaks from the government.
Bannister Law said on Monday he was investigating Hino Motor Sales Australia, which makes trucks and buses sold around the world and is a subsidiary of Toyota.
Hino sold about 860,000 vehicles with the promise of having low exhaust emissions and good fuel economy when the data had been falsified.
Bannister Law said he was trying to see if Hino had breached the Road Vehicle Standards Act 2018 and the Motor Vehicle Standards Act 1989 and was considering launching a class action lawsuit.
This comes just days after revelations earlier this month that Hino Motors had falsified emissions data on some engines dating back almost 20 years.
The truckmaker said an engine data tampering scandal started as early as 2004 and not 2016 as previously admitted.
Globally, it is understood that there are 26 different engine types affected by the tampered data, and 860,000 vehicles were caught up in the scandal in total. At least 39,000 Hino vehicles have been sold in Australia from 2012 to 2021, but it's unclear if all or just some of them were falsely presented to customers.
Hino had to recall 47,000 vehicles made between April 2017 and March this year because of the data scandal. Another 20,900 will be recalled in the near future.
Bannister Law is calling on all Australians who have owned or leased a Hino vehicle at any time between 2004 and 2021 to register in an online form.
It is not yet known which truck models were affected by the scandal.
Just three days ago, an American law firm, Lieff Cabraser, launched a class action lawsuit against Hino over the same concerns.
"Lieff Cabraser is investigating reports that Hino Motors and Hino's majority owner Toyota Motor Corporation (the Japanese parent company of Toyota North America) have publicly admitted to intentionally cheating on the emissions of their buses and trucks," the statement said. legal company.
The case was taken to the Southern District of Florida and the company confirmed it was seeking more than $5 million in damages.
In March this year, Hino announced that it had uncovered widespread tampering with evidence dating back to September 2016 and hired an independent committee to investigate.
But in early August, that committee came back with a damning report that found the malpractice dated back to 2004.
Investigators said in their findings, "Hino cannot escape the determination that he made a false report."
Tax relief was also found to be a key motivating factor behind malpractice.
Hino "aimed to achieve fuel economy standards in order to qualify for preferential tax treatment but failed to achieve its goal, and as a result, it erred by intentionally adjusting the flowmeter calibration values of fuel in order to meet the specification values ​​required for candidacy," the report also states.
The data was also falsified by measuring "the amount of fuel flow at idle before the amount of fuel flow was stabilized and engaged in a fault by intentionally selecting advantageous fuel consumption data".
The findings, led by committee chairman Kazuo Sakakibara, claimed employees were not being offered "psychological safety" and were "unable to change" due to the company's past successes.
Hino representatives said the scandal was caused by an "environment in which engineers did not feel able to challenge their superiors".
Hino Chairman Satoshi Ogiso apologized to reporters after the report's explosive findings, saying the company's management takes its responsibilities and public image seriously.
Mr Ogiso said he received a message from Toyota Chairman Akio Toyoda, reeling from the scandal, accusing Hino of betraying the trust of the company's stakeholders.
In a statement, Hino said it "deeply apologizes for any inconvenience caused to its customers, shareholders, investors and other stakeholders."
"Hino is currently investigating the impact of these matters on its revenue and will disclose any appropriate updates in a timely manner," he added.
News.com.au has contacted Hino for comment.
Bannister Law won the recent class action lawsuit against Toyota over DPF issues and also won lawsuits against Volkswagen and Audi. She is currently pursuing a class action lawsuit against Mitsubishi.