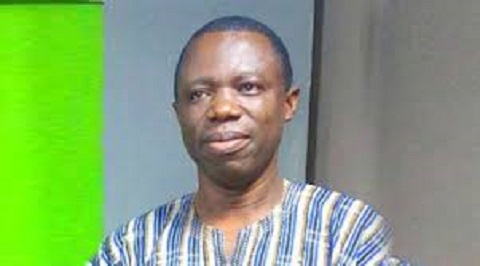 Deduct from source – Former government deputy
Former Buem MP, Daniel Kosi Ashiamah
Former member of the Buem constituency, Mr. Daniel Kosi Ashiamah calls on the government to put in place better systems to levy taxes on the country's workers.
President Akufo-Addo instructed Ghanaian lawyers to pay their fair share of taxes in Ghana and inspire their clients and Ghanaians in general to pay their taxes so that the country undertakes the development projects that everyone wants.
Addressing the 2021 edition of the Ghana Bar Association annual conference held at the Fountain Gate Chapel, Bolgatanga, under the theme: "Ensuring increased revenue mobilization for development national through taxation; The role of the lawyer, "President Akufo-Addo said, according to Ghana Revenue Authority (GRA) records showing that lawyers across the country are on the list of people who do not pay taxes in the country.
"I must stress that if this campaign you are undertaking is to be successful, you will have to start from home. Mister the outgoing President of the Bar, there is no easy way to say that, we will have to start by making the members of the Bar pay their taxes ".
"Lawyers' record in paying taxes is historically poor. It is regrettable but most unpleasant that the members of our profession are not known to set a good example in the matter of paying taxes, "said President Akufo-Addo.
"They seem to think that being members of the learned profession puts them above respect for daily civic duties like paying taxes. It is embarrassing that lawyers are often at the top of the list of those who flout our tax laws and use their expertise to avoid paying taxes, "added the President.
According to the president, the GRA and the National Identification Authority (NIA), through a joint effort, have found that around 60,000 professionals in Ghana pay no tax. These professionals are lawyers, accountants, doctors, engineers, architects, among others.
Speaking on Atinka TV's morning show, Ghana Nie with Ekourba Gyasi Simpremu, Mr. Daniel Kosi Ashiamah noted that the system used to collect taxes has not been sufficiently developed to ensure that everyone pays.
"What arrangement has been put in place to collect taxes from people. If you tell a lawyer to pay taxes, he could take you to court, "he said.
Sharing his experience, he said he was asked to go pay his taxes when he tried to choose a form to file for an MP position.
The former MP therefore suggested that taxes be collected at source before they reach key account holders in order to fight tax evasion.
He also said lawyers should be required to pay taxes and provide evidence before they are allowed to speak in the lodge in court for anyone.
Mr. Daniel Kosi Ashiamah urged everyone to pay their taxes as they will be used to develop the country instead of loans.
"If everyone is able to pay their taxes, the government will not go to loans to build the country," he added.