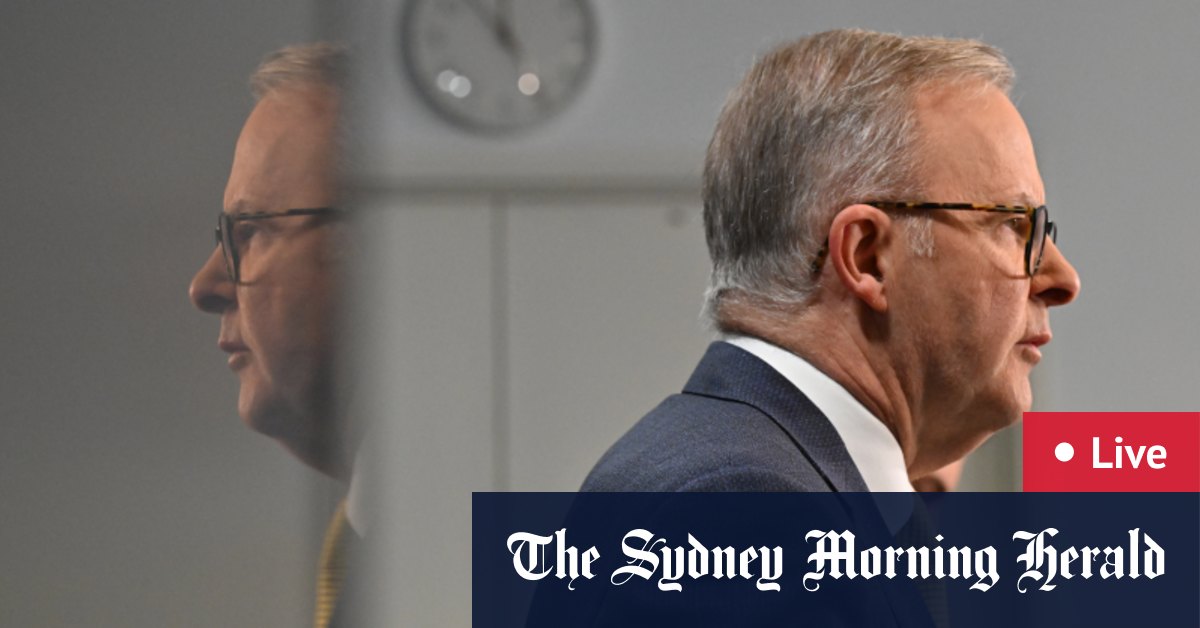 Fear of foot-and-mouth disease intensifies; NSW COVID cases rise; Victoria COVID cases increase; Papers by John Barilaro to recall NSW Upper House; ABCC watchdog to be abolished, MPs return to Canberra
Prime Minister Anthony Albanese said his government would "get going" when Parliament resumes tomorrow, in an address to the Labor caucus this afternoon.
He said the government would introduce "at least 18 bills".
This will include "legislation for our climate change goal, legislation for 10 days paid leave for domestic and family violence – something we have been talking about for a long time – legislation to respond to the royal commission on aged care… and legislation to create jobs and Skills Australia," said Albanese.
"On top of that, in the coming weeks we will have childcare legislation. We will act on our urgent care clinics, setting them up. We will have anti-corruption commission legislation by the end of the year. We will also advance the Voice of Parliament enshrined in our Constitution," he said.
Albanese said his government will also aim to tackle "$1 trillion in debt", cost of living pressures and the previous government's unprecedented publicity over the interception of a boat of asylum seekers. asylum on election day in May.
He also spoke about the challenges of developing an energy policy and dealing with a new wave of COVID-19 and natural disasters.
He outlined his government's achievements in its first two months, including raising the minimum wage by $1 an hour, taking its climate change goals to the international stage and reopening talks. on a European trade agreement.
The meeting took place before the first sitting of the 47th Parliament tomorrow.
Here's what else he had to say:
I think we have an excellent team and I welcome you all here on the eve of the return to Parliament. It will be a big problem tomorrow, especially. There are many people who have been here for a while without sitting on the other side of the House. And, trust me, as someone who's done both, one is way better than the other.

But it is also a huge privilege that we should never take for granted and should cherish every day.

We have an incredible responsibility, it is the political party in Australia that seeks positive change in the interests of working people, that seeks to change existing power relations in society in favor of greater equality and in favor of fairness, to make a difference in how we legislate on how government acts on a day-to-day basis.