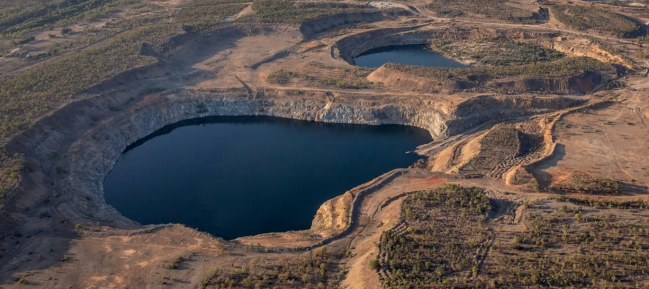 Federal government funding for the Tasmania Battery of the Nation program
A plan to turn Australia's island state of Tasmania into the 'battery of the nation', backed by pumped hydroelectric energy storage (PHES), has taken a step forward.
The Australian federal government and the Tasmanian state government on Sunday (April 3rd) announced an agreement for Marinus Link, an undersea interconnector project bringing renewable energy from the island to Victoria, and the related Battery of the Nation.
Utility company Hydro Tasmania's plan could see between 1,500MWh and 3,500MWh of pumped hydropower developed at 10 sites and 2,000MW to 6,500MW of wind power which could supply up to 20% of the need total dispatchable capacity on the national electricity market (NEM) until 2040.
The analysis showed that 12 to 24 hour storage will be needed to sustain the system in southern Australian states where a large amount of variable wind power generation has been added, Hydro Tasmania said in a statement. 2018 study that the Australian Renewable Energy Agency (ARENA) assisted. funds.
The offices of Tasmanian Prime Minister Peter Gutwein and Australian Prime Minister Scott Morrisson yesterday announced that A$75 million ($56.35 million) in additional Commonwealth funding will support the Marinus Link project for a final decision on investment to be made in December 2024.
The state will match this funding, while the federal government will also provide A$65 million for the redevelopment of Tarraleah, an existing hydropower plant, just under 1/10th of the cost of the redevelopment.
A final investment decision is also pending on this. Hydro Tasmania, which is owned by the state government, will also provide up to A$58 million in funding for Tarraleah's initial redevelopment work, continuing what Gutwein's office described as "significant prior financial commitments from two governments for these critical energy projects".
It is expected that the private sector will be interested in funding the project, while the federal government may step in to fund the project itself.
Tasmania aims to be able to generate 200% of its energy needs with renewable energy by 2040, making it a potential energy exporter.
However, a report published in November 2021, authored by Dr Bruce Mountain, director of the Victoria Energy Policy Center at the University of Victoria, argued that the Marinus Link project is a more expensive way to enable the use of energies dispatchable renewables in Victoria than even batteries. lasting eight hours.
Even if Hydro Tasmania were to supply 1,500MW of renewable energy exports to Victoria every day for eight hours, it would still be cheaper to build 1,500MW of battery energy storage systems (BESS) in Victoria, a writes Mountain.
The utility said the combined cost of Marinus Link and Battery of the Nation could be around A$7.1 billion, about half of which would be the cost of establishing new pumped hydro capacity. Mountain said 1,500 MW of four-hour BESS would be less than half the cost of Marinus Link, 1,500 MW of six-hour battery would be around 79% of the cost.