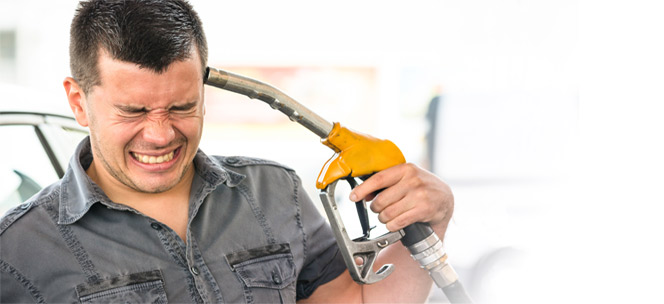 Ford must make its gas tax cut permanent to avoid being the curmudgeon
If Ontario Premier Doug Ford doesn't want to be the curmudgeon who stole Christmas, he'll start working on a plan to make Ontario's temporary gas tax cut permanent.
Ontario drivers are now halfway through the Ford government's temporary gas tax relief period. Effective July 1, the provincial excise tax on gasoline was reduced by 5.7 cents per liter for a period of six months.
Over that six-month period, the average Ontario family is expected to save $190 at the pump.
At a time when grocery bills are up $1,000 from last year, working families across Ontario need all the help they can get.
Since July, Ford's gas tax cut has helped, but there's still a lot of work to do.
When Ford originally promised Ontarians it would cut the gas tax in 2018, it promised the 5.7 cents per liter cut would be permanent.
But when Ford finally announced it was rolling out its long-awaited gas tax cut this spring, it also announced the cut would be temporary and last until the end of 2022.
The relief has been welcomed by families across the province, but Ford must deliver what it has Actually promised – a permanent gas tax reduction for struggling families across the province.
The permanent tax cut is desperately needed, especially since the Trudeau government plans to raise pump prices every year for the next eight years.
The carbon tax Prime Minister Justin Trudeau imposed on Ontarians has already pushed gas prices up 11 cents per liter since it was introduced.
By 2030, gasoline prices will have increased by nearly 40 cents per liter due to the carbon tax.
Despite the rhetoric coming out of Ottawa, Trudeau's rebates will be a drop in the ocean compared to his tax hikes. According to the Parliamentary Budget Officer, by 2030 the average Ontario family will lose $1,461 a year, even after applying federal rebates.
On top of that, the Trudeau government's so-called clean fuel standard, also known as the second carbon tax, is set to drive up gasoline prices by an additional 13 cents per litre. And there is no rebate on the second carbon tax.
At a time when half of Canadians are $200 away from not being able to pay their bills, the Trudeau government plans to hit Ontarians with soaring gas prices for years to come.
That's why Ford must step in and save Ontario taxpayers.
To help offset federal tax increases, Ford must make the gas tax cut permanent. The 5.7 cents per liter tax reduction would save the average Ontario family $380 in a single year.
Ford could easily make up for the gas tax cut by showing a little restraint in spending our hard-earned taxes.
New data released this month shows that spending in Ontario is up 8.3% from a year ago.
Ending corporate welfare would be a good way to start getting this out of control spending under control.
Since 2020, Ford has partnered with the Trudeau government to return billions of taxpayer dollars to the province's electric car battery factories, including paying $295 million to the Ford Motor Company, a Fortune 500 company that does not certainly does not need the help of taxpayers.
Ontario taxpayers would trade government waste for more money in their pockets any day of the week.
Ford's temporary gas tax reduction has provided much-needed relief to Ontario taxpayers. But once the new year rolls around, Ford's relief will be long forgotten if he doesn't get to work on a plan to deliver something permanent.