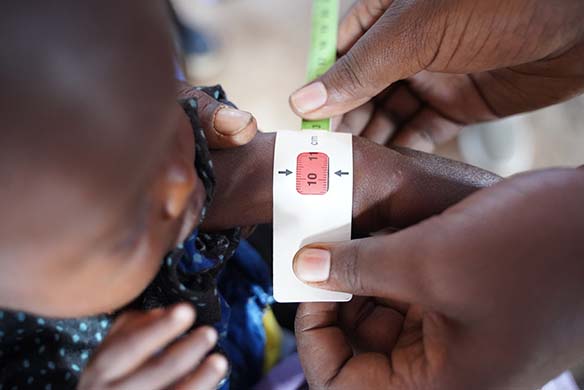 Help fight famine – Save the Children Australia
A deadly collision of conflict, COVID and climate shocks has exhausted the resilience of many countries. Today, the war in Ukraine has stifled supply chains and sent food prices soaring. Children are dying. With no end in sight for the main drivers of this crisis, it will only get worse.
Without immediate action, the hunger crisis could kill more people each year than the entire COVID-19 pandemic. Children will be the hardest hit and the first to be affected by the crisis, which could destroy an entire generation.
In the world's hungriest countries, children too young to walk survive on less than one meal a day. Nearly 8 million children under 5 are at risk of severe acute malnutrition if they do not receive immediate therapeutic feeding and care. This number is increasing minute by minute.
The Australian government has the power to help save millions of lives if it acts now to end famine. You can do your part to save lives and help fight famine.
You can make a difference in the response to the global hunger crisis by joining us in calling on the Australian government to:
Save lives now with an urgent $150 million famine prevention program to avert catastrophe in the worst-hit hunger hotspots in the Horn of Africa, Afghanistan, Syria and Yemen.

Address the root causes of the global hunger crisis by investing in a long-term, targeted global food security strategy.

Strengthen the resilience of the Asia-Pacific region to climate change, disasters and economic shocks by increasing Australia's development assistance.
Australia can help save lives if we act now. Click here to learn more about life-threatening hunger and what you can do to help.