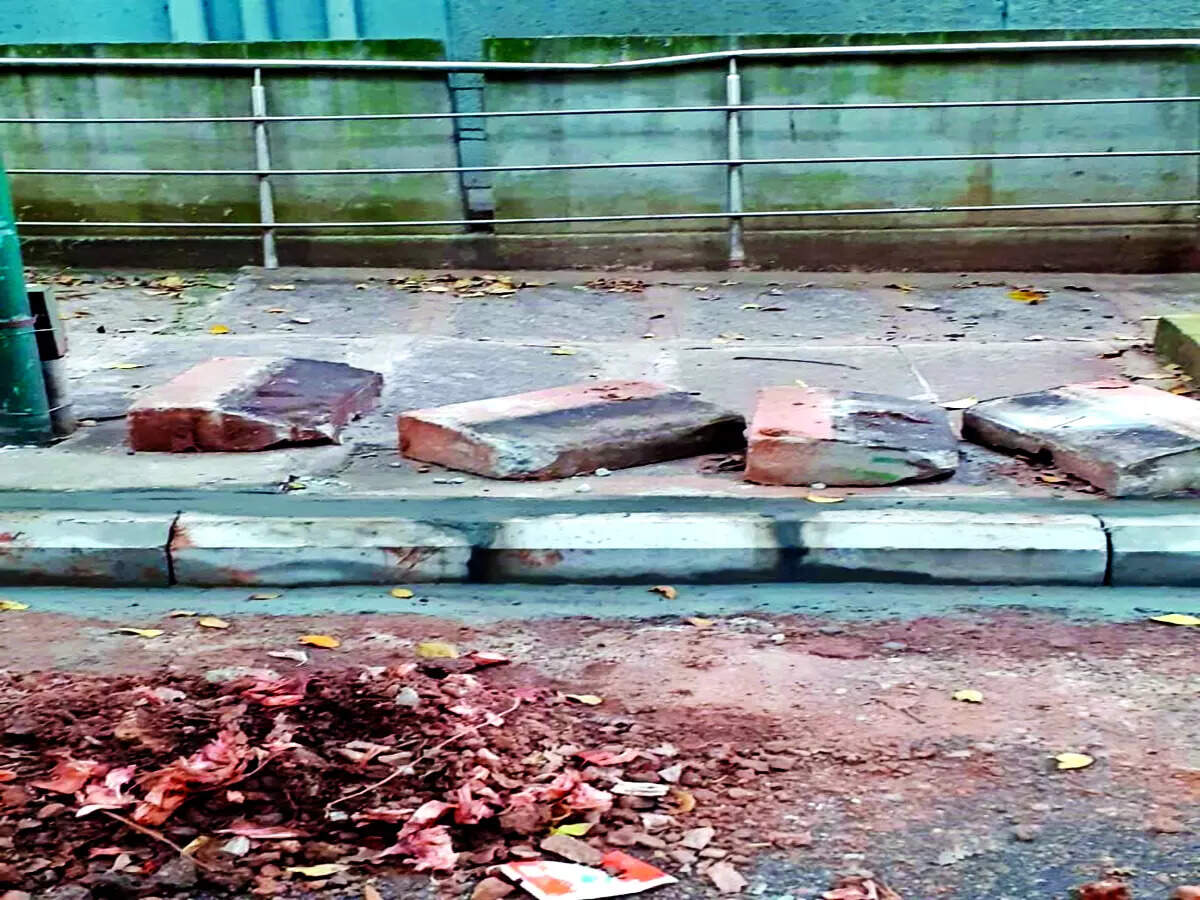 malleswaram: Malleswaram Mirror Special: Waste of taxpayers money
By Rohini Banerjee
Residents of Malleswaram 9th Cross were zapped by their latest sightings in the region: the Bruhat Bengaluru Mahanagara Palike (BBMP) remove perfectly placed culvert stones from the trail and replace them with new ones.
Sumathi Rao, a founding member of the Malleswaram Swabhimana Initiative, told the Bangalore Mirror that there was absolutely no problem with the same over the years. "The other day I went to the area and I was shocked to see stones being removed. The culvert stones are all in very good condition and solid too. The BBMP has sent workers out the right stones to replacing them with new ones. What is the need? It's just a waste of taxpayers' money," she said.
Resident CP Ravindra said: "The bricks have been laid very well, but they are wasting money to remove them. They did a good job with the placement of the railings, but took them down and said they would place them again. »
Rao said supervision of contractors is very important. "There should be a supervisor. BBMP engineers outsource the work to contractors, and therein lies the problem. We cannot hold the contractor responsible," she said.
She added that before paving the road, the body should ideally complete any other work the area needs. "There are other issues. Jio workers dug the area and didn't fill it in. BBMP said they didn't give permission. Instead of fixing this, they're spoiling a real road," she said.
Broken pavement alert on 15th Cross Road
The trail on the busy 15th road is a nightmare. With a rough, unstable and muddy path in the name of a walking path; walking on this sidewalk is a nightmare. "The trail has been like this for a few months now, I walk this path almost daily and it's very difficult and quite dangerous. People can trip and fall and get injured," a resident said.


Pedestrians are forced to walk on the road with vehicles traveling at high speed.


"Walking on the road can be very risky but we have no choice because the path is in poor condition. Walking here with my toddler is even more risky," said Aarti, a pedestrian. Seniors find it difficult to move on the road. "There is little uphill, which makes it harder for older people like me to walk this rough path," said a 52-year-old pedestrian.
Are you a resident of Malleswaram and surrounding areas? We would love to hear from you. email:[email protected]