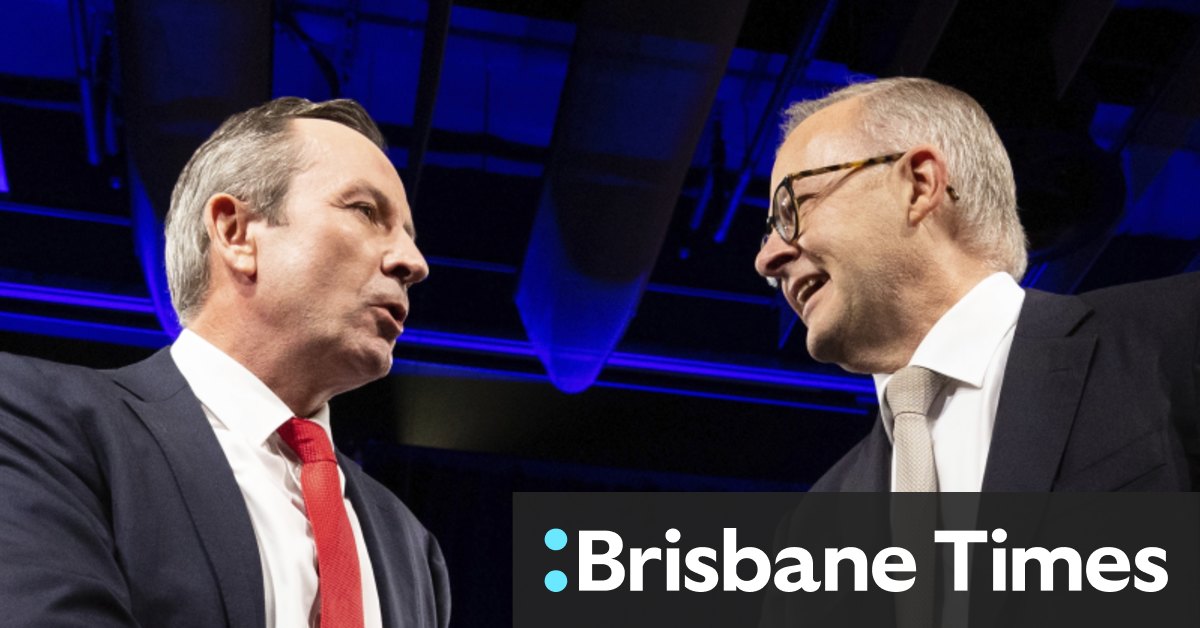 Mark McGowan at the launch of Labor
The Prime Minister defended criticism of Albanese from the Coalition that he could not manage an economy using his state's budget surpluses and economic situation as an example.
"The evidence is there, and it's beyond a reasonable doubt, the Liberals and the Nationals can't handle the money. Our success in Western Australia is built on strong workforce, economic and financial management," he said.
McGowan also blasted the Coalition's decision to favor Clive Palmer's United Australia Party over Labor in senatorial elections in states including Victoria, Tasmania, Queensland and New South Wales.
"Just imagine where we would be, where Western Australia would be, where Australia would be if the Liberals and Nationals and their fellow traveler, Clive Palmer, had been successful in their efforts to undermine our hard work," he said. -he declares.
"Can you believe that after all this the Liberals would still make a deal with Clive Palmer?
"To be so desperate and blatant is an insult to all Australians, and especially to all West Australians."
Liberal Attorney General Michaela Cash worked to draw attention to her party as the launch sucked much of the campaign air out of WA.
On Saturday, she said Albanese and Labor were not WA friends.
"Just because you landed in Western Australia, just because you have your launch here in Western Australia doesn't mean you're going to come up with policies that will benefit Western Australians," she said.
"There's a clear contrast, Scott Morrison, as Treasurer and then as Prime Minister, who legislated the TPS deal forever for West Australians, Scott Morrison, who was very clear, he didn't there will be no mining tax under a government we lead.
"A clear contrast to Anthony Albanese, who the last time he was in government with Mr Rudd as Prime Minister, they legislated a mining tax on our most profitable industry."
Cut through the noise of the federal election campaign with news, opinion and expert analysis from Jacqueline Maley. Sign up for our Australia Votes 2022 newsletter here.