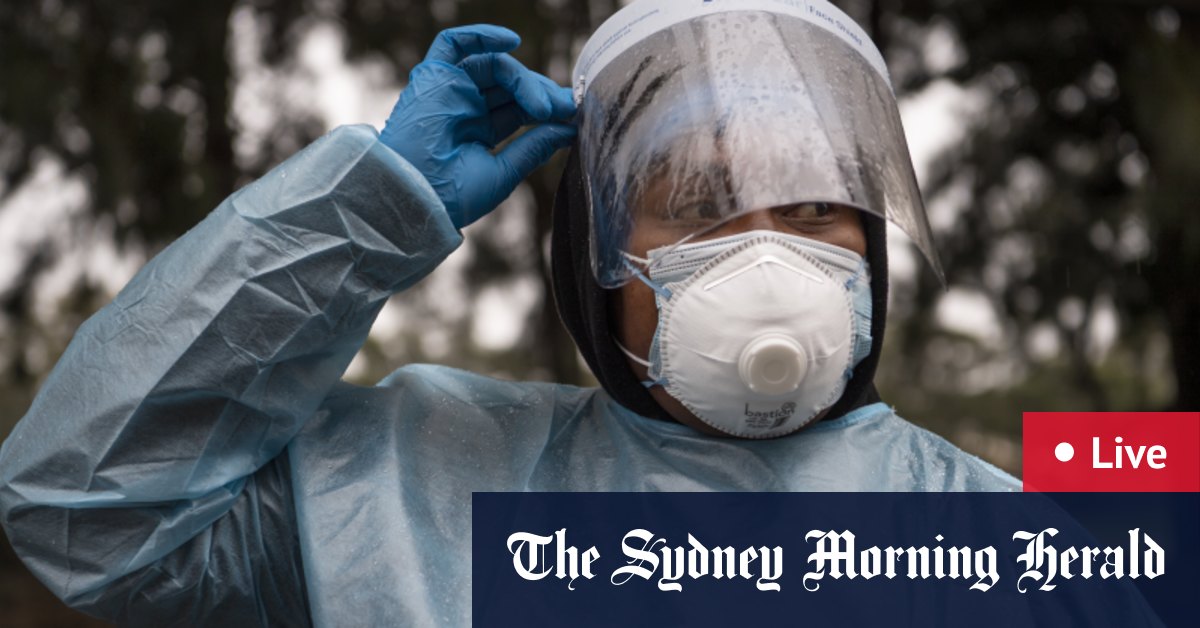 NSW COVID cases increasing, Victoria COVID cases increasing, ACT COVID cases increasing, NSW lockdown lifted for regional areas, Melbourne lockdown continues, ACT lockdown continues
Can Australia prosper without Sydney? This is the diabolical question that Gladys Berejiklian asks the national economy as she leads one of the most difficult political experiments in our history.
There is no margin for error in the NSW premier's plan to start easing health restrictions once the state immunizes 70% of its adult population. If it reopens too early, the rest of the year will be written off. The double-dip recession that began in July could easily extend into 2022, bringing us back to where we were at the bottom of the lockdown cycle in 2020.
We would really be in uncharted territory at this point, as Melbourne, not Sydney, has traditionally been the epicenter of our greatest economic shocks, from the land crisis and depression of the 1890s to the recession of the early 1990s. Sydney came out of these episodes with greater economic power to the detriment of its southern rival. Today he faces the real danger of a once-in-a-century setback that further shifts people and wealth to the border states of Queensland and Western Australia.
Berejiklian's fellow prime ministers and chief ministers do not balk at his desire to live with COVID-19. Daniel Andrews reluctantly accepted that he couldn't clear the virus in Victoria and looks more like his training partner from NSW as he charts a more cautious path to reopen once his condition hits the vaccination threshold by 70%.
But Andrews and the other heads of state and territory are suspicious of Berejiklian's judgment, even though they privately hope that she works a miracle.
NSW is expected to hit the 70% target later next month, exactly when Berejiklian concedes the hospital system will face its greatest danger in the Sydney outbreak.
She bets the state's economy can start to recover while taking sanitary measuress prevent another outbreak of the virus, which would only force a pullback to another lockdown.
Read the full column here.