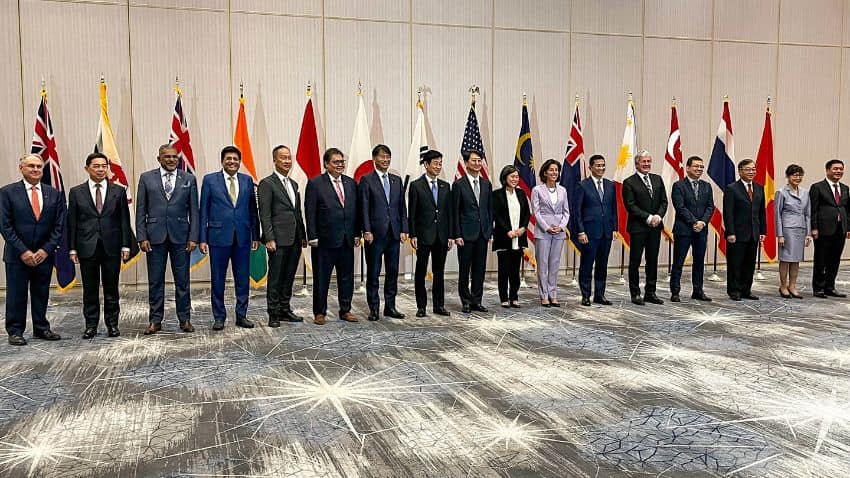 Piyush Goyal says Indo-Pacific Economic Framework Ministerial meeting inclusive and fruitful – do you know why?
Representing India at the Indo-Pacific Economic Framework (IPEF), Minister of Trade and Industry, Consumer Affairs, Food and Public Distribution and Textiles, Shri Piyush Goyal said that fruitful discussions had taken place during the IPEF ministerial meeting.
He also addressed the issue of India's withdrawal from the fourth pillar of the IPEF which deals with trade-related activities and said that the contours of the framework – particularly on the required commitments on environment, labour, of digital commerce and public procurement – are still emerging.
He added that we need to see what benefits member countries will derive and whether conditionalities on aspects such as the environment may discriminate against developing countries which have the imperative to provide low cost energy and affordable to meet the needs of our growing economy," said the Minister. said.
Meanwhile, Goyal also said that on three of the four pillars related to supply chains, taxation, anti-corruption and clean energy, India was comfortable with the outcome and the text and endorsed the statement.
Commenting on data privacy and the digital ecosystem, he said that India is strengthening its own digital framework and laws, especially in relation to privacy and data and therefore the India, while continuing to embark on the commercial path of IPEF, will wait for the final outlines to emerge.
Goyal also met with Australian Trade Minister Don Farrell on the sidelines of the IPEF meeting in Los Angeles yesterday.
"Our trade and investment ties have been strengthened with the signing of the Economic and Trade Cooperation Agreement. We discussed ways to further boost bilateral trade and cooperation under IPEF," he tweeted.
The Minister held talks with the Coordinating Minister for Economic Affairs of Indonesia, Airlangga Hartarto, on the sidelines of the ministerial meeting.
"We discussed expanding bilateral trade and investment under IPEF, giving new impetus to economic cooperation between India and Indonesia," the minister tweeted.