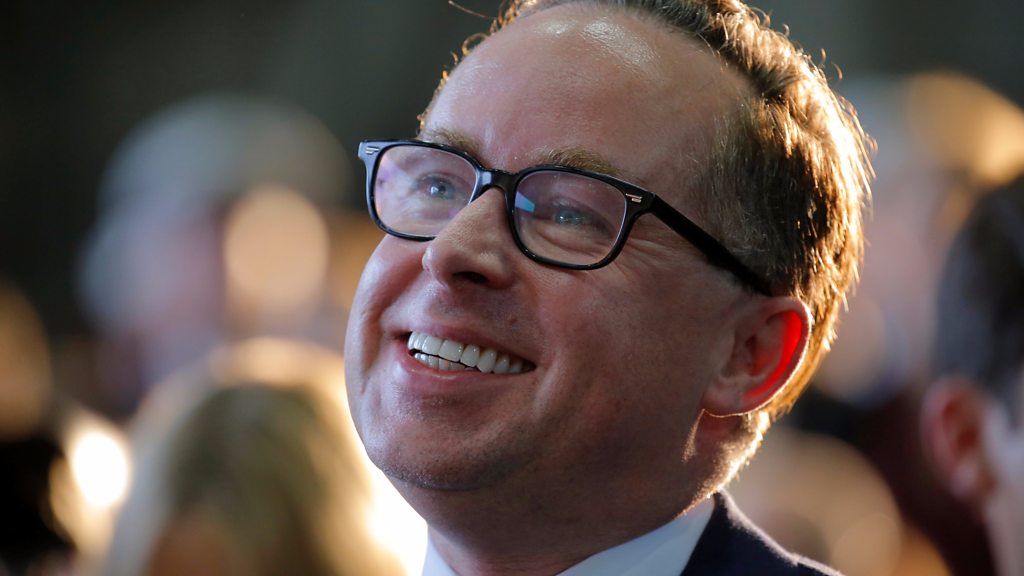 Qantas Smiles: shareholders and executives smile, customers and staff grit their teeth
As Qantas services sank and 9,000 people lost their jobs, chief executive Alan Joyce engineered the biggest transfer of public money to a company in Australian history. It was the no-bailout bailout. It's time to rethink corporate wellbeing, writes Michael West.
Scott Morrison and Josh Frydenberg, presumably with lawyer for Qantas chief executive Alan Joyce, pushed back on calls for a Qantas "bailout" in early April 2020.
Yet just as the pandemic took hold, they quickly began bailing it out. Also Virgin, an airline 90% owned by foreign airlines and tax refugee Sir Richard Branson, a resident not only of the notorious tax haven, the British Virgin Islands, but even of his own British Virgin Island.
Although some $5bn of public money has been lavished on the aviation sector, of which Qantas accounts for 70% in national terms, they have never called it a bailout. As Qantas shares fell to $2.36 on March 20 – a far cry from their highs of $7.34 three months earlier – Josh Frydenberg opted for what the Coalition called his "market-driven fix." ".
The main beneficiaries of this $5 billion "market-driven solution" have been the shareholders of Qantas and Virgin. Much of it was through JobKeeper, a program that gave money directly to companies, not to employees themselves.
Big salary, big say
Since then, Qantas itself has lost more than $2 billion in public money and laid off 9,400 employees. According to the recent Federal Court ruling, some 2,000 were unlawfully fired. And now its chief executive, Alan Joyce, is starting to make acquisitions again, using the public bailout to buy other businesses and a bunch of new planes. And his salary, along with that of other executives, is on the rise again.
Joyce topped the Australian salary leagues in 2018 with $24m and was one of Australia's highest paid executives over the years, if not the best, taking that mantle from the infamous Macquarie bankers, also ironically the winners another government bailout during the global financial crisis.
But what did the public get for the largesse of the Morrison government? Look no further than the MacBank logo for that answer…a slick donut.
Well, in fact, we've had airport queues and chaos, a deluge of customer complaints, growing acrimony, falling service standards and another company that's just too big to fail.
Indeed, Joyce was rewarded for breaking the law (he is appealing the Federal Court's decision on the unlawful dismissal of 2,000 Qantas employees, using subsidized Qantas shareholder funds, to the High Court) . It garnered more subsidies than any other company, and the government sponsored Joyce's restructuring of the airline and its new fleet, thereby increasing Joyce's stock value.
As the pandemic hit and the financial press dutifully towed the Qantas PR line, we argued the government should buy the company, not the company, say goodbye to shareholders, then bail out Qantas and Virgin for a profit when the pandemic was over and things got back to normal.
Virgin Australia: Buy the company, don't bail out shareholders
Nationalization in other words. In other words, if Australia's self-proclaimed "top economic managers" were to throw billions at these corporations in bailouts, surely they should get something back for the people they were supposed to represent, the Australian public. Alas, nationalism is a dirty word in most of the city. There is no money in it.
Did Scott Morrison and co demand Qantas job guarantees, service guarantees, tax reform to avoid another decade of Qantas paying little tax? None of that. They let their pampered "market liberals" flay them alive for public funds.
Only $5 billion in public money, a bailout disguised as "not a bailout." Typical of governments these days, there has not even been a skerrick of reform, not even the slightest debate about how these might be improved for the future.
How is Qantas doing?
As well as pushing its bogus neo-liberal creed of free markets, Qantas has always been a holy cow. Our politicians and business leaders recline comfortably in their Qantas lounges, with Rupert Murdoch's Sky News on their TV screens, enjoying their frequent flyers.
Yet Australia's spirit is gone, replaced by a miserly corporate monster preying on taxpayers at every turn. Old monks like this writer will remember better times. In the past the staff was proud to work there.
There were smiles from the recording crew. Travelers would be greeted with a albeit slightly jarring Australian accent when boarding a Qantas flight after a stay abroad. In 2010, even when customer service was already in decline, 37,500 people worked at Qantas. There are now 22,000.
And the result of this bailout without a bailout, this 'market driven solution', is that Qantas now enjoys an even greater share of the domestic aviation market, the 'golden triangle' or the return route Melbourne-Sydney which is one of the most profitable in the world.
Thus, the "free market" is more of a monopoly than ever, or at least since the collapse of Ansett the previous decade.
Joyce totally outwitted the Morrison government, even walking out of a negotiation with a subsidy of $1,000 per flight, often more than the cost of the ticket itself, and in addition to landing fee relief, duty fuel excise and security charges. The $715 million regional aid package that Joyce brokered was even backdated by six weeks.
Qantas first, daylight second, taxpayers a distant third
In Alan Joyce's defense, and as we've noted here many times, Qantas is one of the toughest companies to run. The size, logistics and myriad of stakeholders make this the trickiest act of corporate juggling.
And he did it well, for the shareholders. Oh that the government could flaunt even a fraction of Joyce's jurisdiction on behalf of the taxpayers they are meant to represent. The pandemic has also been a powerful jugglery, a politician's nightmare.
Even with the rush, uncertainty and tumult of the pandemic, there hasn't been the slightest assessment of how these things might be handled in the next disaster. They could have ensured some misunderstanding or debated serious issues of reform, such as managing the endless accumulation of tax losses.
But no, they preferred to pretend that the markets know better while watering these same markets with other people's money.
Qantas' market value was $3.3 billion when The Morrison government gave them $2 billion in corporate welfare.
It is now close to $10 billion. The way executives and boards tend to award compensation is to enter into options or share trades when stock prices are low so that profits are maximized when stock prices rise again. We haven't checked Qantas' complex compensation structures, but Joyce himself was awarded around 670,000 shares. As the stock has recovered, he should once again be heading for a double-digit salary in the millions.
He earned $24 million in salary in 2019. It fell sharply and rose again last year by 19% to $2 million. Were it not for the war in Ukraine that drove up oil prices, Qantas shares would be well above $10 by now. And if, theoretically, the government had bought and bailed out Virgin and Qantas, it could have sought $20 billion in IPO proceeds for the right public.
With customer dissatisfaction also skyrocketing – particularly following the recent chaos at airports when Joyce slipped up and blamed travelers for not being 'in good shape' – it's a debate, well-being corporate, or the self-serving "socialism" of Qantas, will soon reach record heights.
You might not notice this much in the mainstream media because Qantas, and we can point this out from personal experience, is one of the biggest advertisers in the country and has a reputation for being tough on the relationship front corporate media outlets.
Too Big To Fail: Qantas, the corporate elite and the coronavirus
Michael West created michaelwest.com.au to focus on high public interest journalism, in particular the growing power of business over democracy. Formerly a journalist and editor for the Fairfax newspapers and a columnist at News Corp, West has been appointed Adjunct Associate Professor in the School of Social and Political Sciences at the University of Sydney.