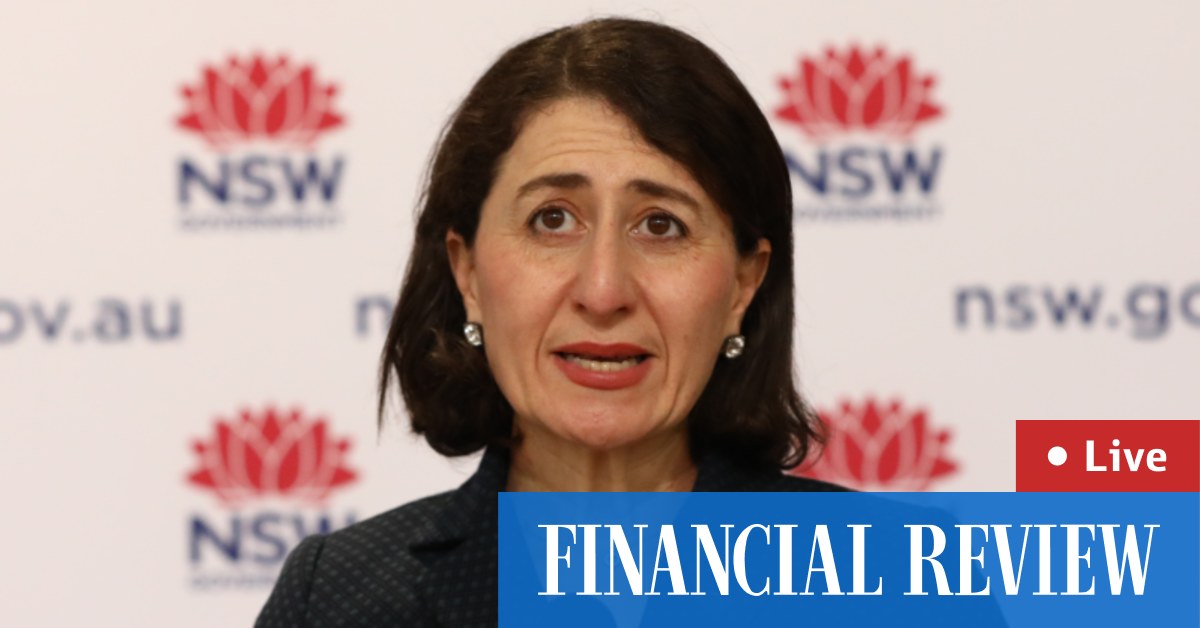 Victoria reports 221 new local cases
Sydney could see more than 2,000 cases of COVID-19 per day from mid-September and more than 4,000 people hospitalized with the virus across the city.
The projections come from the Burnet Institute modeling provided to the NSW government on the database through August 27.
Premier Gladys Berejiklian has warned that October will be a difficult time for NSW hospitals as they buckle under the weight of hospitalized infections.
Modeling from the Burnet Institute indicates that the seven-day daily average of Greater Sydney cases is expected to peak between 1219 and 2046 between September 13 and 20.
In the 12 areas of local government concern, this is expected to peak at a seven-day average from 1129 to 1967 between September 13 and 20.
There will be corresponding peaks in hospital demand between 2286 and 4016 across Greater Sydney, with demand from 2222 to 3938 across the 12 hotspots.
However, restrictions and the availability of additional Pfizer vaccine doses are believed to have had a significant impact on the outbreak.
Without restrictions, cases are estimated to have reached nearly 590,000 in total as well as 5,808 deaths between June and December.
Instead, the restrictions and the initial rollout of the vaccine prevented an estimated 488,020 cases and 4,830 deaths.
It is estimated that the 530,000 additional doses of Pfizer vaccine, rushed to the southwest and west of Sydney for young people, stopped 24,267 cases and 254 additional deaths.
Hospitalizations in Sydney hotspots will still hover above 1,000 cases per day through the end of October – slowly declining from the peak expected in mid-September.
Cases are still expected in hospital until early January, but they will be significantly lower, well below the 200-100 mark.
Likewise, the seven-day case average will drop below 500 in late October and below around 200 in late November, with no cases expected beyond January 9.