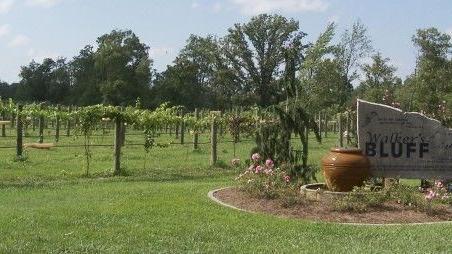 Williamson Co.'s Board of Directors Agreement with Walker's Bluff Protects Taxpayers, President Says | Local News
MARION – The Williamson County Board of Directors adopted a new host community agreement with Walker's Bluff Casino Resort on Friday at a special meeting.
Board chairman Jim Marlo said the most recent HCA protects county taxpayers from additional expenses in the future related to the project.
Originally the plan was to build a temporary casino building and then permanent structures in phases. Instead, the new plan, announced in May, calls for the construction of a permanent building in a single phase.
Marlo said the new agreement eliminated information about a temporary building, but included terms that were unclear about the county's responsibility for any new infrastructure beyond that agreed with the original casino project.
After speaking with Cynde Bunch and her partner Dan Kehl of Elite Casino Resorts, they agreed to add wording to a clause regarding future costs for roads to include utilities, water and sewage. Before this new deal could be passed, the board had to reverse the version approved on Monday, officials said.
The HCA sets out the details of the development of a casino complex and lists the parties involved in the development. It must be filed with the Illinois Gaming Commission before a permanent license can be granted. The original HCA for the project was adopted on June 8, 2020.